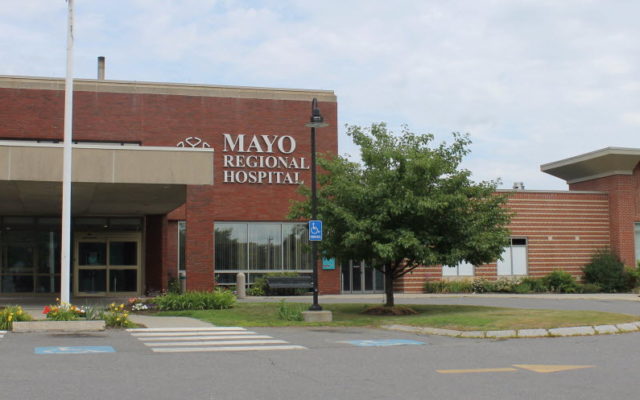 ax247_4e5a_9
Northern Light Mayo Hospital in Dover-Foxcroft
'A Safe Return to Business Zoom Conference Series' offered by Northern Light Health 
BREWER — When businesses are open, we all benefit. That's the basic idea that's launched our "Safe Return to Work Zoom Conference Series."
At Northern Light Health we have the same concerns as other businesses, nonprofits and schools — how to keep our doors open and keep our employees, patients and visitors safe. We have more than 12,000 employees across 125 locations around Maine. Our priority each day is to make sure our hospitals, walk in care locations, food services, retail pharmacies and administrative and financial offices are safe for people.
We want to share our experiences and our subject matter experts with our communities so they can glean insight on how to safely open their doors.
Our plan is to host our Zoom conference series through the summer, every Thursday from 11 a.m. to noon. Each week we will have focused topics based on what we're hearing from our communities. Our experts in the fields of medicine, infection prevention, human resources, mental health and more offer guidance, tools and materials so people can leave the session and apply to their situation.
Our goal is to be a good community partner and share what we know. For more information, to register for an upcoming session, or if you missed a session and want to know what was shared, you can find it all here: https://northernlighthealth.org/Resources/Safe-Return-to-Business.