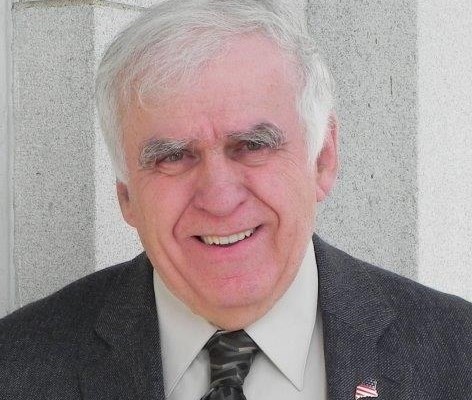 27834541_H15069863
Sen. Davis
Defend good cops, don't defund the police force 
It is only natural for people in the midst of a deeply emotional event to lash out at what they see as the cause of their grief and anger. Understandably, this reaction often overreaches and leads to calls for drastic measures that will not solve the problem in the long term.
This has weighed heavily on my mind over the past week or so during the extensive nationwide response to the murder of George Floyd by a police officer in Minneapolis. I do not hesitate to describe this event as murder and in more than two decades of experience as a state trooper I never personally encountered a law enforcement officer who thought that kneeling on the neck of a suspect who was properly restrained was appropriate behavior.
The officer that did this has been appropriately charged with murder and the officers who were with him that day have been charged for not intervening to save Floyd's life. This is as it should be, and these officers will face justice within the appropriate legal system. 
In any large group, no matter what kind of group it is, one will find many great people and a few bad actors. There will be people who respond professionally under great stress and those who lack the temperament or training to do so. Defunding or abolishing the police force, however, is an emotional overreaction to this case.
The aftermath of this unnecessary loss of a human life by the senseless actions of a single bad police officer, my anger and disappointment are compounded by the damage this single act has done to the image and reputation of people in law enforcement in general, the vast majority of whom are professional, selfless public servants.
As I know from experience, very often police officers put themselves and their lives between vulnerable citizens and those whose intent is to do harm. They are usually the first to respond to the scene of a motor vehicle accident which means they encounter deaths and terrible injuries and are often the only immediate source of comfort for the victims. They provide a sense of security and comfort to law-abiding citizens in an increasingly insecure world.
Their commitment to this role of protector became all too prevalent last year when Cpl. Eugene Cole was shot and killed by a suspect and Detective Ben Campbell was killed by a detached truck wheel while aiding a motorist on I-95.
Defunding or abolishing the police force in a given community would leave its citizens without the aid and comfort, protection and security we have all taken for granted throughout most of our lives. This drastic action would be in response to a senseless murder committed by someone who should never have been a police officer in the first place.
It is vital to our communities across Maine that we resist the call to eliminate police departments, defund law enforcement, and jump to conclusions while we are still in the midst of an emotional response to a horrible tragedy.
Davis represents District 4 in the State Senate. He retired from the Maine State Police after 23 years of service.