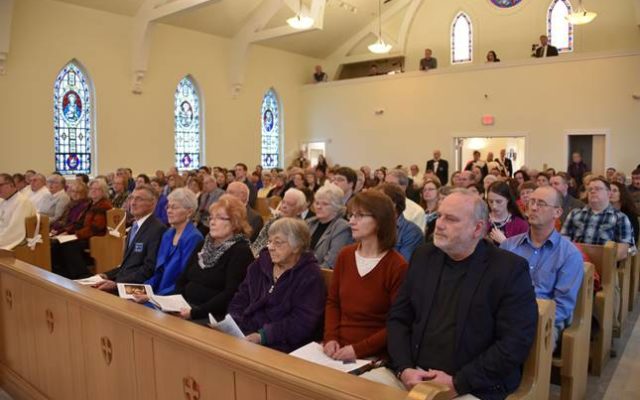 Public Mass schedules continue to be finalized at Maine parishes
PORTLAND — The list of public Masses with safety restrictions being celebrated daily and on Sundays at Maine churches continues to grow. The dispensation from the obligation to attend Sunday Mass continues to be in place, and the long list of live-streamed Masses at Maine parishes remains in place (portlanddiocese.org/response-coronavirus).
At the Holy Family Parish in Greenville the Mass scheduled is Sunday 8 a.m., Wednesday to Friday at 7:30 a.m., Saturday 4 p.m. and Sunday 8 a.m. To sign up please call the parish office at 207-695-2262. Father Aaron Damboise is available for outside confession on Saturdays at 3:30 p.m.
Our Lady of the Snows, Dexter & St. Agnes Parish, Pittsfield Mass schedule (effective June 7) for the St. Anne Church in Dexter is Sunday 10:30 a.m. and Tuesday and Thursday 9 a.m.
Sign-up sheets are available at the front door of St. Anne Church on Mondays to Thursdays, 10 a.m. to 1 p.m. There are separate sheets for each Mass. Please sign up for only one every two weeks. You may also let us know what Mass you would like to attend by sending an e-mail to olofthesnows@portlanddiocese.org or calling the office at 207- 904-7104.