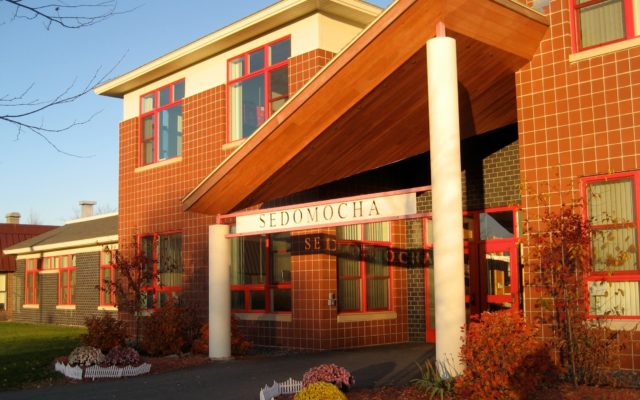 Copy of sedo
The SeDoMoCha School of Dover-Foxcroft
Gudroe hired as SeDoMoCha School principal
DOVER-FOXCROFT — Students at the SeDoMoCha School will have a new principal when they return to classes in several months as the RSU 68 board of directors unanimously (7-0) voted to employ Ridge View Community School of Dexter Assistant Principal/Athletic Director Adam Gudroe during a June 19 meeting.
Following an eight-minute executive session, the school board voted to employ Gudroe as pre-kindergarten through grade 8 principal at a salary of $81,000 with a two-year contract from July 1, 2018 through June 30, 2020. At the end of the first year of employment, 20 sick days will carry forward.
Gudroe had been an assistant principal/athletic director at the Ridge View Community School, which also houses both elementary and middle school grades, since the 2011-2012 academic year. A 1999 Dexter Regional High School graduate, Gudroe taught math and coached — including five seasons as the head wrestling coach at his alma mater — in SAD 46 before becoming an administrator.
He succeeds Julie Kimball, who submitted her resignation as principal of the SeDoMoCha School after eight years as an administrator in the building between the position and as elementary principal when the structure was set up with separate principals for the elementary and middle schools.
Last month the school board of the Skowhegan-based RSU 54 approved the nomination of Kimball as principal of the Mill Stream Elementary School in Norridgewock.
In her report, RSU 68 Superintendent Stacy Shorey said the board members had resignation letters from Kimball and SeDoMoCha School Assistant Principal Nathan Dyer in their packers. Dyer had been in the position for the last three years.
"The assistant principal position, we have some applicants," Shorey said. "We may readvertise to find the right fit for this school."
During its April meeting the school board conducted its annual evaluation and employment of the principal and assistant principal. After a 15-minute executive session the directors voted 8-0 to increase Kimball's salary by 3 percent for 2018-19 and to extend her contract by one year to June 30, 2020.
After a 28-minute executive session the board also voted 8-0 to a 0 percent increase of Dyer's salary and to not extend his contract.
Gudroe