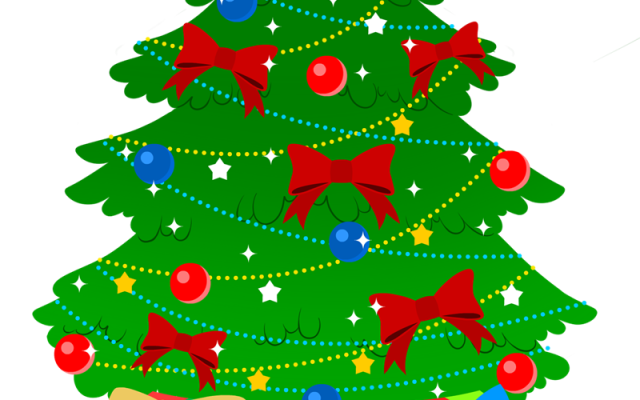 Free-christmas-tree-clipart-public-domain-christmas-clip-art-2
Hometown Holidays returns to Piscataquis County on Saturday
Piscataquis County sets aside one day early in December to celebrate the wonder of Christmas and the magic of the holiday season. This year, Monson, Guilford, Milo and Dover-Foxcroft are participating on Saturday, Dec. 3.
Dover-Foxcroft has a jam-packed schedule beginning at 9 a.m. and ending late into the day when Santa packs up and heads back to the North Pole.
The Dover-Foxcroft Congregational Church will hold its annual Kris Kringle Coffee from 9-11 a.m. Bob's Sugarhouse will be open from 9 a.m. to 5 p.m. in celebration of Hometown Holidays and owner Bob Moore's birthday, offering discounts, door prizes, refreshments and sweets, Christmas music, birthday cake and more. Also at 9 a.m. the Thompson Free Library will hold a 10-cent book sale and ornament making until noon.
The Miracle Tree Event, held at the Mill Event Space, will be open to the public from 9 a.m. to 4 p.m., allowing folks to come in and buy a raffle ticket for a fully decorated tree (there will be many to choose from) and the presents resting underneath. All proceeds go to benefit local charities and those less fortunate this Christmas.
New to Hometown Holidays this year is the Ultimate Gift Giveaway from 10 a.m. to 4 p.m. at the Union Square Mall. The event created by Faith Bible College International of Charleston in collaboration with local churches in the community offers a 100 percent free yard sale, a KidZone with crafts, face painting and games for kids and a raffle for higher end items. For more information, call Josh Williamson at 620-6799.
The Union Square Mall will be bustling with activity with a holiday shopping open house from 10 a.m. to 6 p.m., including vendors such as, LulaRoe, Thirty-One Gifts, Usbourne children's books, tupperware, Pampered Chef, Altared Blessings, Barbara's Baskets and more. Color of Life Studio is offering 5 percent off all punch cards and is holding a snowflake-making craft for kids from 10 a.m. to 5pm. The Healing Center of Maine will be offering 10 percent discounts off all essential oils, vitamins, foods and supplements.
In the old Mr. Paperback building from noon to 2:30 p.m. the Piscataquis Regional will hold reindeer games and healthy snacks. A community favorite, letter-writing to Santa with Mrs. Claus, will again be at the Center Theatre from 12:30-1:30 p.m. with Center Coffee House providing free hot chocolate for children.
At 2 p.m. Patrick Myers and Derrick Buschmann will do a reading of "Twas the Night Before Christmas," followed by a free showing of "The Polar Express" at the Center Theatre.
Horse-drawn carriage rides by Nostalgic Limo Horse & Carriage Service, sponsored by Foxcroft Veterinary Services, will be stationed on Lincoln Street, and Modern Image Salon will offer holiday treats to those waiting for their ride.
Johnston Christmas Trees will be selling fresh-cut trees at the fire station from approximately 4-7 p.m. Central Maine Railroad will be open from 3-5:30 p.m. for its Polar Express Tour.
Lineup for the Festival of Lights Parade will begin at Foxcroft Academy at 4:30 p.m. Businesses interested in being in the parade should contact the Hometown Holidays committee ASAP at 564-7533. The parade begins at 5 p.m. for a 5:15 p.m. arrival at the fire station, at which time the crowd will count down to the tree lighting (with just a twitch of Santa's nose).
Children may visit with Santa and Mrs. Claus inside the fire station, where crafts will be provided by the University of Maine Cooperative Extension and 4H, and food items will be available for purchase by Foxcroft Academy Project Graduation. Those in attendance can enjoy caroling by the Derespino Sisters while they wait for their turn with Santa. Center Theatre will open its doors again at 7 p.m. for the Don Campbell's Country Christmas concert. Pastime's Pub and Foxcroft Catering Company will host a Hometown Holidays Magic Show from 7-10 p.m
On Sunday, Dec 4 there will be a free Christmas concert by Sebasticook Valley Community Band at the Dover-Foxcroft Congregational Church at 7 p.m.
Milo kicks off the festivities early on Saturday as breakfast with Santa — sponsored by the Class of 2017 — begins at 8 a.m. at the Penquis Valley School cafeteria and runs until 10 a.m. At 9 a.m. the Park Street United Methodist Church will hold a Christmas fair until 12:30 p.m., with a beef stew luncheon at 11 a.m.
The Milo Town Hall dining room will offer crafts and snacks from 4-7 p.m., and the Piscataquis Amateur Radio Club will host "Elves on the Air", inviting area children to talk with Santa's elves over their radios. Radios will be set up by the club and operators will call to Santa's workshop at the North Pole, giving children a chance to speak with a good elf working there.
Parade lineup will at the American Legion Post 41, no pre-registration required — just show up decorated. The parade begins at 5 p.m. The tree lighting will take place at the Milo Fire Department where there will also be caroling with Stephanie Gillis. Santa will be waiting inside the town hall lobby to visit with children at 5:30 p.m.
There will be a hayride leaving from (and returning to) the town hall at 5:30 p.m., at which time the winners of the home and business lighting contests will be announced and door prizes will be given out.
Guilford festivities begin at 5 p.m. at the Guilford Historical Society, offering free hot cocoa and sweet treats. There will also be Bicentennial memorabilia and Christmas sale items.
At 6 p.m. Santa and Mrs. Claus arrive for a tree lighting countdown at the Braeburn lot. At 6:15 p.m. there will be a bonfire at the Edes lot with music and caroling by the Piscataquis Community Secondary School band and chorus, under the direction of Mike Crolin, music director, and Julie Harrington, drama coach. The Red Maple Inn Restaurant and Lounge will be open following the bonfire.
Monson will hold the annual Kris Kringle Craft Fair at the Monson Gym from 9 a.m. to 3 p.m., with a luncheon at 11 a.m. and Santa's arrival at 1 p.m. For more information call 944-0798.
Children throughout the county can mail letters to Santa at the Dover-Foxcroft, Guilford, Sangerville, Abbot and Monson post offices and at the library annex in Greenville. Will's Shop 'n Save and Zone Radio of Dover-Foxcroft also have mailboxes available. Letters can also be dropped through the mail slot in the front door before or after business hours.
The final pickup for mailed letters to Santa is Wednesday, Dec. 22 so that Santa has enough time to reply. All letters are answered so it is extremely important to include a correct mailing address with house or apartment number.
For more information about Piscataquis Hometown Holidays, contact the Chamber at 564-7533.