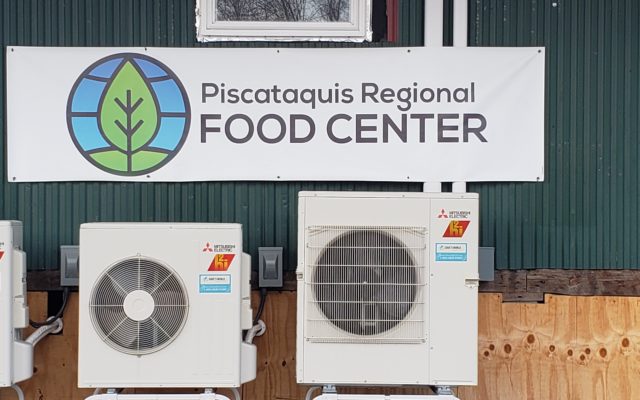 Piscataquis Regional Food Center in Dover-Foxcroft
Piscataquis Regional Food Center in Dover-Foxcroft
Piscataquis Regional Food Center welcomes new executive director and prepares for growth
DOVER-FOXCROFT – The Piscataquis Regional Food Center has announced the hire of new Executive Director Kelly Sirimoglu. A resident of Milo, born and raised in New Hampshire, Sirimoglu will help lead the agency into its next phase while continuing to follow the mission established by Founder Erin Callaway.
"I believe no one should be hungry in Maine, a state with strong agriculture and caring people. I look forward to helping PRFC grow as a resource in our community working to end hunger," Sirimoglu stated. "The past two years have placed a spotlight on hunger within our state and it is the right time for us to grow as an organization, to offer more support to our food pantry partners and agencies, and to help people in the region have greater access to healthy and nutritious food."
Sirimoglu comes to PRFC with more than 20 years of experience in helping organizations and brands grow to better serve the needs of their communities. Callaway will remain with PRFC as interim assistant director to provide guidance and vision during the transition and will later serve as a general advisor.
"This is a really exciting time for PRFC," Callaway said. "All organizations go through natural stages of development. There comes a time when it's important to bring in new leaders with new energy and ideas. That's where PRFC is now and Kelly is just the right person to take over the helm."
Callaway's sentiments are echoed by Patrick Myers, PRFC board chair, "Seeing PRFC grow over the past five years has been inspiring and I speak for the entire board in thanking Erin for her tireless efforts. We're grateful that she will remain a part of the organization as we all support Kelly's vision to get even more food moving in the Piscataquis region."
Piscataquis Regional Food Center is a 501c3 nonprofit in Dover-Foxcroft, and is an equal opportunity employer. PRFC's mission is connecting people with sources of healthy food and stimulating the regional agricultural economy. For information or to donate visit www.prfoodcenter.org.