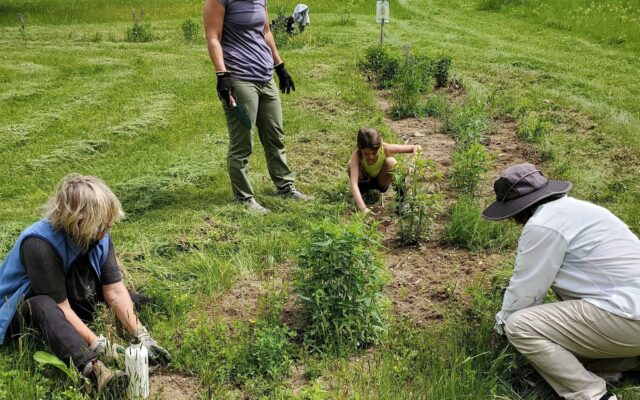 PO-traildays-12-21
28120094 Photo courtesy of PCSWCD VOLUNTEER EFFORTS -- PCSWCD board members and volunteers are hard at work to keep our community forests safe and accessible for visitors in Piscataquis County.
Summer volunteer trail days with PCSWCD
Each year the Piscataquis County Soil and Water Conservation District hosts a volunteer workday at each of the public lands it manages. The Law Farm Nature Trails located off Lee Cemetery road in Dover-Foxcroft and the Demonstration Forest in Williamsburg are both properties that were donated to PCSWCD and are maintained by dedicated staff, Board members and volunteers from the community. Each year, we see steady growth in numbers of visitors and in the past year, that growth has been exponential with the amount of people exploring outdoor recreation. With the increase of usage on our trail systems, we are looking for volunteers to help support our needs. Are you interested in spending more time outside or working on your favorite local trail system? Read on!
The Law Farm Nature Trails provide a chance for visitors to learn about how planning and maintaining a community forest can have everlasting positive effects on a variety of important factors such as ecosystem biodiversity, the health of our residents, and access to safe public lands for outdoor recreation. Through the 115-acre Law Farm, the PCSWCD provides unique recreational and educational opportunities in Piscataquis County and a community space for active learning. The 1.1 mile-trail system winds through forested wetlands, agroforestry demonstration areas and a Northern white cedar wetland. The Law Farm is a great place to take a walk in the woods, enjoy a picnic with family, check out and learn about the wide variety of native tree species planted at the forest, snowshoe, cross country ski, bird and wildlife watch, bring youth groups for outdoor nature experiences and much more.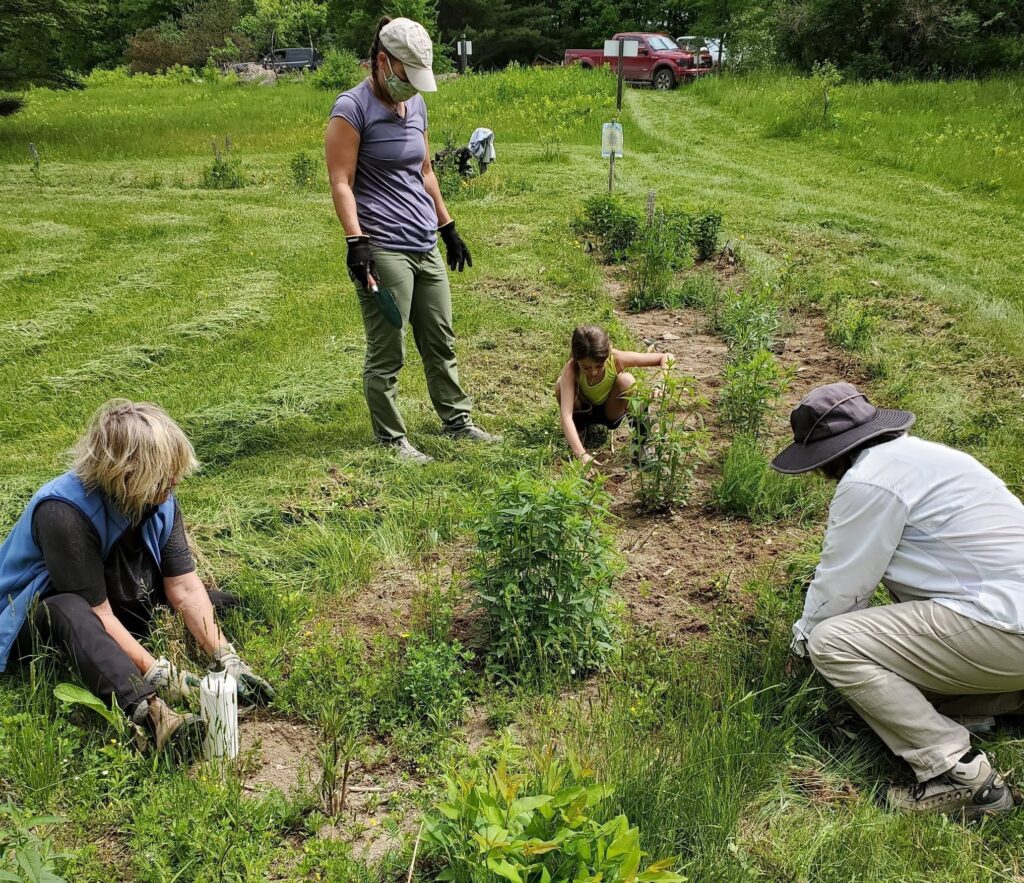 The Demonstration Forest is located on 180 acres in Williamsburg Township. The forest offers hiking, bird watching, hunting, snowshoeing and cross-country ski trails for year-round enjoyment. There is an outdoor classroom, picnic tables and two geocache sites. Natural Resource and Cultural Heritage Interpretive Signs, individually designed and made by Piscataquis County high school students, guide and teach visitors throughout their forest journey. The Maine Audubon Society has listed the Demonstration Forest in its Maine Birding Trails Directory.
Both properties have active Forest Management Plans, along with being listed on Mainetrailfinder.com, AllTrails.com and registered with geocaching.com. They are both smoke-free properties as recognized by Bangor Public Health and Community Services. The Demonstration Forest is a registered Maine Tree Farm and the Law Farm Nature Trails will be registered in the summer of 2021.
PCSWCD's mission is to be leaders in agriculture and forestry by providing education and technical assistance to promote conservation of natural resources. Our shared vision is of an environmentally strong Maine, with healthy soils, clean water, productive forests, sustainable farms and informed and involved conservation-minded residents.
Do you want to play an active role in our mission? Can you lend a hand or two? Our volunteers are vital to keeping our mission and vision alive. Mark your calendars! The Law Farm Nature Trails Volunteer Work Day will be June 12, 8 a.m. to noon with a rain date of June 13 and the Demonstration Forest Volunteer Work Day will be scheduled for July 17 from 8 a.m. to noon with a rain date of July 18.
If you are interested in joining the other dedicated, generous stewards that volunteer their time and talent to PCSWCD this summer, please contact Executive Director Sarah Robinson, sarah.robinson@piscataquisswcd.org or (207) 564-2321 ext. 3. PCSWCD follows state and CDC guidelines and we look forward to you joining our team!