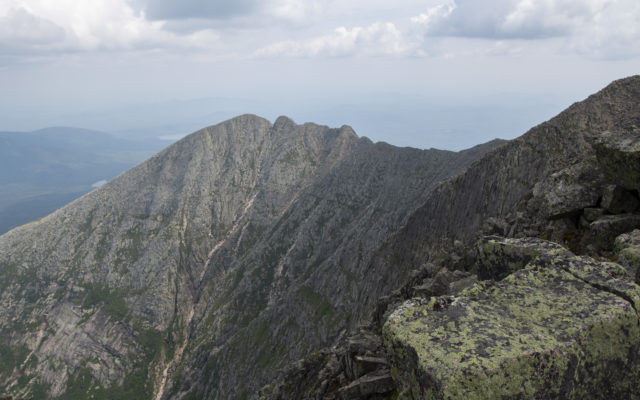 Hiker found dead on Katahdin summit
BAXTER STATE PARK — The body of an unidentified male was found Thursday, Oct. 8 at approximately 10 a.m. on Mount Katahdin's  Baxter Peak. The body was later reported via a 911 call at about 11:30 am. Baxter State Park Rangers were alerted shortly after that and initiated a recovery mission flown by the Maine Army National Guard.
The Maine Army National Guard UH60L Blackhawk landed atop the mountain at 3:44 p.m., and  BSP Rangers assisted in loading the body into the helicopter. The body was transported to  Caribou Pit on the Park's southern border at 4 p.m. Lawson Funeral Home transported the body to the Office of the Chief Medical Examiner in Augusta. BSP District Rangers are  investigating and details will be released as they become available.  
"This is the second death of a hiker on Katahdin in as many days. On behalf of Baxter State Park staff, I extend the sincerest condolences to families of these two individuals," said Park  Director Eben Sypitkowski. "The mountain is a formidable place, especially as winter  approaches. I ask everyone visiting us this fall and winter to please be safe, set an early turn around time and stick to it, and always carry sufficient food, water and clothing. We have an  outstanding professional staff here at Baxter State Park. Please feel free to reach out to us to help  you plan as safe a visit as possible."