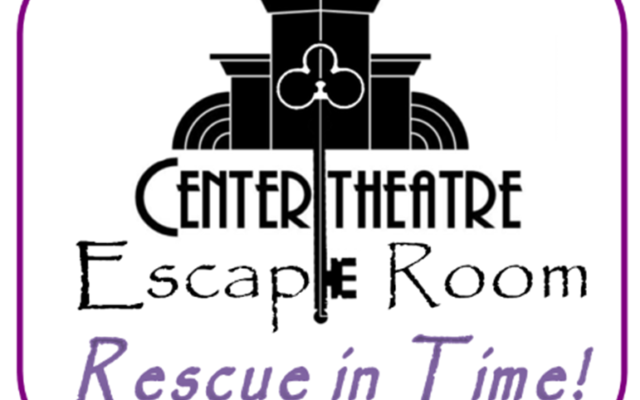 Center Theatre will be opening an escape room
DOVER-FOXCROFT — The Center Theatre for the Performing Arts has announced that it will be starting an escape room on Friday, Aug. 21. The escape room will be open one weekend each month and will feature a new adventure with new puzzles each month.
The description on the Theatre's website of the first adventure, Rescue in Time, reads: "Your team discovered an artifact that you suspected would allow you to travel through time. Your lead investigator unlocked the artifact's secrets and traveled to the future! Unfortunately, the temporal backlash caused the artifact and the investigator's notes to revert to their original state. Now you only have an hour to rediscover the artifact's secrets and rescue him before he is lost forever."
Patrick Myers, the Center Theatre's executive director, said the escape room concept diversifies the Theatre's offerings during the COVID-19 pandemic. "New movies aren't being released," he said, "We've been showing older movies, independent films and drive-in movies with the Piscataquis County Ice Arena, but frankly not a lot of people are coming to see them. If the Theatre is going to stay open we need to come up with new activities and events." 
The Theatre has also reduced all movie ticket prices to $4 for the month of August, made theimarquee available for community messages for a $25 donation and is offering 3-hour private rentals for only $100. Myers said the Theatre is also planning two after-school programs focused on acting and the technical side of the theater.
For tickets and information on the Center Theatre Escape Room or any of the programs or events at the Center Theatre, visit centertheatre.org or call the Theatre at 207-564-8943. The Center Theatre is a 501(c)3 non-profit corporation with a mission to make arts, education and entertainment accessible to our rural communities to engage and inspire.