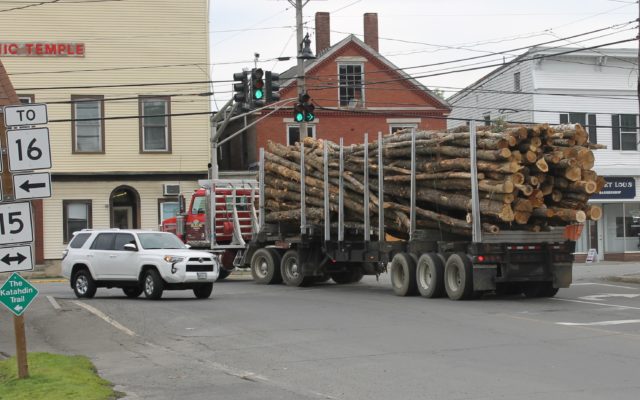 Maine DOT acquires 'Dead River' building in Dover-Foxcroft  
DOVER-FOXCROFT — After years of effort and study, the Maine Department of Transportation has completed the purchase of the "Dead River" building at the intersection of South and East Main streets (Routes 7 and 15) in Dover-Foxcroft.
A few years back, city officials partnered with MDOT to conduct a traffic study that identified the issues with moving vehicle and pedestrian traffic. Because of the proximity of the buildings on either side of South Street, there was little or no room for longer vehicles and trucks to make the sharp turn southward down Route 7.
Because of the narrow passage and the size of the trucks that use the turn, having the rear wheels of a large truck knock out the post for the Walk/Don't Walk signs was a weekly occurrence. 
Now that it has acquired the building, MDOT can raze it and either widen the land or add an additional turning lane, whichever the plan determines is the best course of action.
Bill Pulver, the chief operating officer at MaineDOT, will soon be discussing next steps with Dover-Foxcroft Town Manager Jack Clukey.