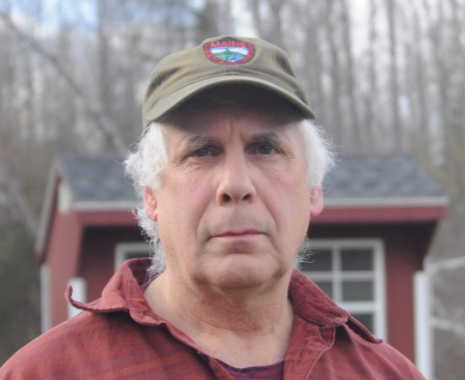 Shaffer announces candidacy for county commissioner
SEBEC — Charles Shaffer of Sebec is announcing his candidacy for Piscataquis County commissioner, District 2, representing Sebec, Atkinson, Dover-Foxcroft, Medford and Orneville. A graduate of Quinnipiac University School of Law, he has a long history of advocacy and service to people with intellectual disabilities as well individuals dealing with mental health and substance abuse issues. Shaffer is currently a community case manager in Bangor.
He enjoys sharing his interests in the outdoors with others as a Boy Scout leader for more than 25 years or teaching firearms safety and conservation education for the hunter safety program. Shaffer is the regional safety coordinator of Piscataquis and Penobscot County for Maine's Department of Inland Fisheries and Wildlife. 
In this time of rapid and unsettling change, effective leadership counts. Here in our district, economic development, including the related issues of healthcare, infrastructure and education, are important for us all. It is a huge challenge that has been made worse by the COVID-19 emergency and the subsequent damage related to it. On the positive side, we are blessed by tremendous natural resources. Our beautiful forests, lakes and streams teeming with wildlife are the heart and soul of our region and the lifeblood of our local economy. The future of Piscataquis County depends on combining these resources with our people to not only move beyond the current crisis but to prosper.
An active member of the community, I am the chairman of the Piscataquis County Republican Committee, serve on the Sebec finance board and the zoning board of appeals, member of SAM, lifetime member of the NRA and NRA instructor. I am a parishioner at Our Lady of the Snows Parish where I am active as an extraordinary minister of the Eucharist and Lector. I have been married to Stacy for 35 years, and have three sons (two of whom became Eagle Scouts).
Feel free to reach out to me to share your concerns or suggestions. I have always been an advocate for those I serve and hope to bring those skills to work for the people of Piscataquis County.