Contact Us
The Piscataquis Observer
12 East Main St., Suite A
Dover-Foxcroft, ME 04426
Phone: 207-564-8355
Fax: 207-564-7056
Email:  contact@observer-me.com
Newsroom
REPORTER:

 Stuart Hedstrom
 shedstrom@observer-me.com
EDITOR:

 Mike Dowd
 contact@observer-me.com
Sales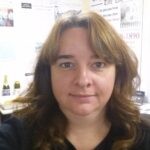 Keri Foster
kfoster@observer-me.com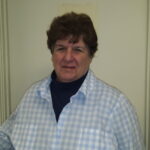 Jeannette Hughes
jhughes@observer-me.com
Letters to the Editor Policy
The Piscatquis Observer welcomes letters to the editor. All letters – whether mailed, emailed, or delivered in person – should contain the author's name, address, and a daytime phone number. We reserve the right to edit all letters and guest columns for length, style, content, grammar, and libel. Short letters and short columns are preferred. Letters are published at the publisher's discretion. Anonymous letters are not considered. 
Submissions
All items submitted for publication in the Piscataquis Observer must be the property of the person submitting the item, or written permission from the copyright holder must be provided.