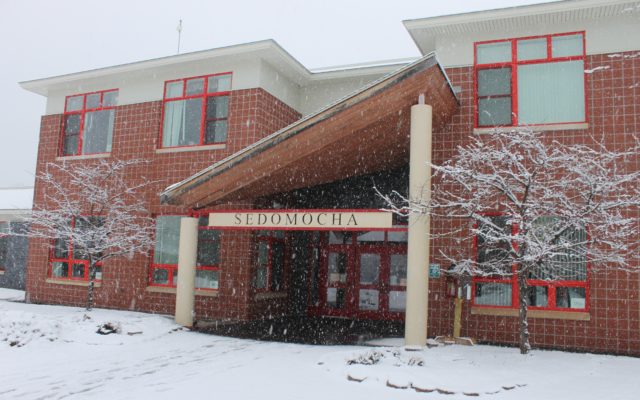 PO-RSU68building-12-20
The SeDoMoCha School in Dover-Foxcroft
RSU 68 working on $13.3M budget
DOVER-FOXCROFT — Officials in RSU 68 are working on a 2023-24 budget that currently totals nearly $13.3 million. During a Tuesday evening school board meeting, Superintendent Stacy Shorey mentioned the total spending plan is up by $466,665 from the current academic year's figure of $12,817,099.
Shorey said initial work on the budget began at the administrative level in December and in January the finances began to be put together. She said RSU 68 learned of its state funding at the end of January, and this amount is up by about $280,000 from 2022-23's. The finance committee met from January to March to refine the budget.
Last month the state announced an additional $42 million would be going to school districts across Maine. Shorey said for RSU 68 this means $158,000 less will need to be raised through local taxes.
While still subject to change, currently Charleston and Sebec would each see a slight decrease in proportional shares of the 2023-24 budget, down about $5,000 and $3,600 respectively from the current figures of $621,975 and $682,845.
For Dover-Foxcroft the increase would be a bit more than $19,300 from $2,771,576. Monson would have the largest increase in RSU 68, up about $84,000 from $499,477. Shorey said the community's valuation has gone up and per the state funding formula, the Maine Department of Education deems the town having the ability to pay the full cost of educating its students.
The school board is scheduled to vote on the budget at its May meeting. The spending plan would then be moved to the annual district meeting at the end of next month. The total approved that evening is moved for referendum vote on Tuesday, June 13.
In June 2022 the budget was approved by a count of 725-230 across the four communities.
In other business, SeDoMoCha School Assistant Principal/Athletic Director Cameron Archer gave a sports update. He said the winter season concluded with the wrestling and unified basketball teams recently wrapping up.
He said the Eagle wrestling squad came in third at the Penquis League championship the week prior, "Our highest finish in a few years here." Archer said the roster of 20-plus grapplers is the largest for SeDoMoCha in several years.
He said the unified basketball program — teams are made up of players with and without developmental disabilities — had games with "such a refreshing environment to be in, great for our kids and great for our community." Archer said the sport provided opportunities for students they may not have had otherwise.
The spring sports season recently started, with teams practicing now and the first contests set for the week after vacation. "We have nearly 100 kids signed up for spring sports this year," Archer said.
This breaks down to about 25 students on the track team, 40 for baseball, and 35 for softball.
Principal Adam Gudroe said the middle school has an enrollment of 296, so about a third of students are currently taking part in spring sports.
Archer said SeDoMoCha is fortunate to be able to practice across town at Foxcroft Academy's Jim Robinson Field House, with the school fields still covered in snow and/or being too soggy to use.
"We currently have 34 students identified as Gifted and Talented, about 5 percent of our student population," Shorey said. She said Gifted and Talented subjects include English/language arts, math, science, and the arts.
On Friday mornings a pair of Science, Technology, Engineering, Arts, and Mathematics classes are offered with five elementary and 10 middle school students taking part.