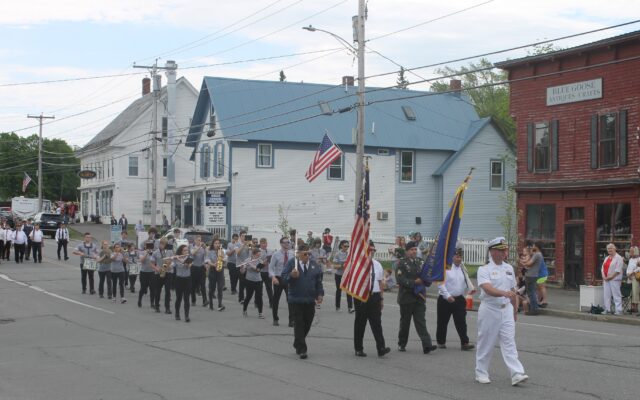 PO-MDmonsonstart-22-22
Observer file photo/Stuart Hedstrom DOWNTOWN MONSON — The annual Memorial Day parade in Monson proceeded through the downtown last May. During a Feb. 23 special town meeting, $88,900 from surplus was authorized to fund a downtown planning feasibility study.
Monson residents approve ARPA funding for broadband, electric vehicle charging station
MONSON — Monson residents approved using American Rescue Plan Act funds for broadband installation and an electric vehicle charging station. They also approved the purchase of a new public works plow truck and money from surplus for a downtown planning feasibility study during a special town meeting at the town office on Feb. 23.
Nearly $64,000 in ARPA monies have been awarded to the town of Monson. The town will use $50,000 to pay Premium Choice the contracted amount for installing broadband in the community, since residents approved the request.
"We had originally planned to pay for it over a couple of years within our normal budget process," Select Board Chairperson Tyler Adkins said. He said with the ARPA funds, broadband work can instead all be done at once.
Residents also approved using $5,280 of the ARPA funds to pay for the town's share of the cost of installing an electric vehicle charging station.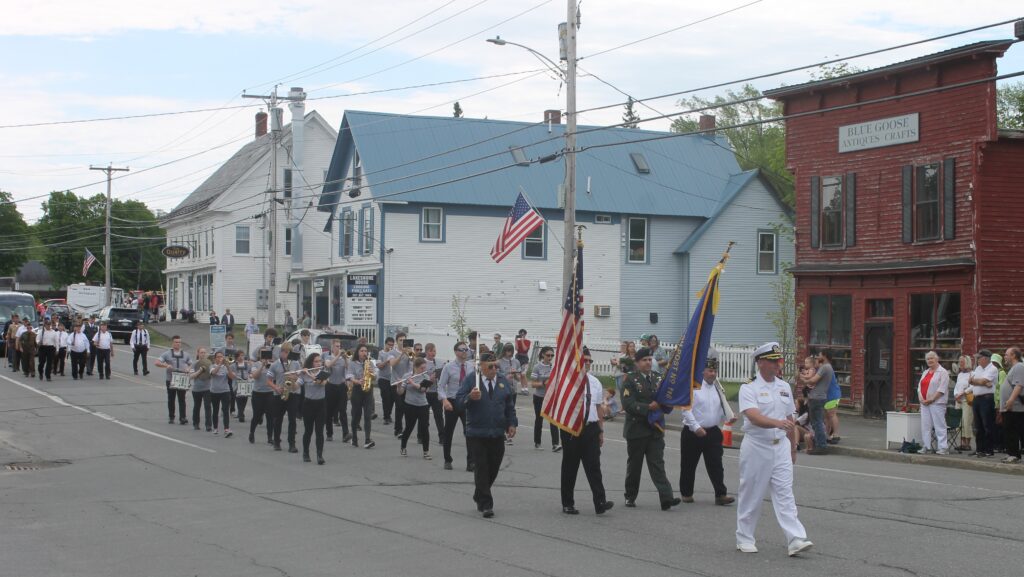 Selectperson Sandra Hardy said the station will "encourage people with electric vehicles to visit our town. They will charge their vehicles at their own expense at a central location near the gym."
Adkins said there are a pair of stations in Greenville but the closest to Moosehead Lake is in Newport.
"One of the things people do is look at a map of charging stations and make it a destination," he said.
"Our out-of-pocket expense is $5,280, but there's a number of options to charge people," Adkins said.
"The profits all come to us," he said. "Overall we're selling the energy their cars are using."
An additional $23,280 from surplus will be used to install the charging station, after receiving voter approval. Grants from Efficiency Maine and the Nature Conservancy will reimburse a portion of the $23,280 after the project is complete.
Special town meeting attendees approved a sum of up to $91,250 for a new public works truck with a plow and a sander. A sum of $66,000 from public works reserve will go toward the vehicle and $25,250 will be covered by a loan. With a 3 percent rate over 15 years, the estimated $11,302 in interest will equal a total debt service of $36,612 for the truck.
Following a Feb. 23 vote, $88,900 from town surplus will pay for a planning feasibility study. About 70 percent of the near $89,000 will be reimbursed by a Maine Department of Transportation Village Partnership Grant.
"The Maine Department of Transportation has a program to help towns do a number of things in their downtown areas," Adkins said. He said the town is looking at a stretch of Route 15 from the intersections with the Blanchard and Elliottsville roads — as well as a portion of the North Guilford Road — to see how traffic can be slowed down and walkability can be improved.
Adkins said a planning feasibility study would help the town in applying for downtown improvement grants, and the expense would fund engineering and design firm work. "It's a large sum of money, but it's in the market for this kind of work," he said.
In the next few years, the MDOT is planning to rehabilitate Route 15 from Abbot to Greenville where roadway conditions are rated from poor to very poor as part of a $16 million project. The planning feasibility study would enable the town of Monson to have a say in what is done in the community.
Last month MaineHousing announced it awarded $1,075,000 in state funding for 13 overnight warming shelters across Maine, including $15,000 for Monson.
The select board formally accepted the funds during a meeting immediately following the special town meeting.
The $15,000 needs to be used by the end of April, but funds can go toward warming shelter improvements and purchases. Plans include generator installation, furnace upgrades, door work, the installation of a handicapped-accessible ramp, purchase of food and water, kitchen supplies and medical supplies.