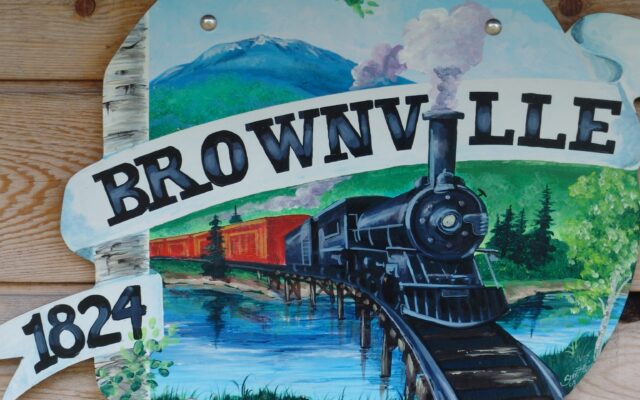 273630750_110128888260640_2155032883934376443_n
Brownville adds first responder unit
By Interim Town Manager Felice Lyford
BROWNVILLE – The Town of Brownville is pleased to announce the addition of a first responder unit to our fire department that is now fully licensed and in-service.
Over the last few years, the need for emergency medical responders has reached critical levels, compounded by the pandemic, with ambulance service providers experiencing an increase in call volume and a shortage of personnel. Brownville voters decided last fall to fund some start-up costs for the EMR program. Since then, department leaders and members have worked tirelessly on training, acquiring necessary equipment, coordinating with our community partners on response protocols and agreements and completing the necessary tasks for our State of Maine Non-Transporting EMS License.
For five months, members volunteered their time weekly to attend classes both virtually and in person. Once the class time was completed, they successfully passed a practical skill exam as well as a computer-based knowledge exam in order to obtain their certification. Currently the department has eight licensed providers with their National Registry Certification, and several more are still working through the process. The department has attracted six new members with the addition of this service.
As with many communities in Piscataquis County, Brownville and the surrounding unorganized territories are very rural, causing longer response times for ambulance services to arrive. The addition of the first responder unit reduces the amount of time it takes for a patient to receive basic life support care, while an ambulance is enroute. We are able to assess and stabilize patients along with providing limited medical treatments until advanced level care arrives. Every second counts when a patient is experiencing cardiac arrest or a critical life-threatening event, giving the patient a much better chance of survival when early intervention is possible.
Although our non-transport medical services are new to the department, the Brownville Fire Department has been providing assistance to our residents and ambulance service partners for years with "lift-assist" calls, and we are thrilled to now offer services above and beyond that.
Our board of selectpersons, town officials, staff, and citizens are extremely proud and thankful to have such dedicated individuals ready to assist our community members, ambulance service partners and other emergency responders when the need arises. We have already received a great deal of positive feedback from patients and families alike. The presence of a familiar face can be very comforting in the event of an emergency.
We would like to thank all members of the Brownville Fire Department and their families, our local businesses, Piscataquis County personnel and commissioners, and our community members for the endless support provided to make this accomplishment a reality.