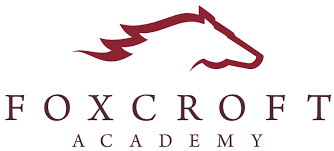 Foxcroft Academy third quarter honor roll
Grade 12, high honors: Alan Abolnik Ribe, Jasmine Baravaglio Alves, Filip Brkic, Grace R. Carlson, Aine Rose Casey, Kamryn Commeau, Rebekah Demers, Cheyanne Desautell, Anh Alice Doan, Pierce Fagan, Daisy Foster, Emily Fuller, Kasey Howell, Joshua Lemanski, Kaitlyn Lord, Jasper Makowski, Reece McCarty, Kate Neville, Nguyen Nhat Leo Nguyen, Anastasia Peirce, Anh Julia Phan, Connor Plante, Klara Puskeilerova, Isabel Qualey, Aleshia Raymond, Jacob Reed, Ruby Rideout, Bryson Ross, Mackenzie Sands, Austin Seavey, Meghan Spooner, and Seojin Sarah Yoo; honors: Marshall Burt, Elijah Butts, Nadia Azza Chokki, Bodie Clarke, Alexis Cole, Aidan Currie, Genny Gioia, Emily Harmon-Weeks, James Jankunas, Benjamin Johnston, Quynh Thi Nhu Le, Dameon Lyford, Olivia McCorrison, Carter Merrill, Kylie Merrill, Cameron Parlee, Maxwell Rosso, Max Schnetzer, Anthony Smith, Corbin Toner, and Joseph Wertz.
Grade 11, high honors: Quynh Anh Jane Bui, Adam Conner, Alvaro Diaz Torreglosa, Le Nguyet Anh Jennie Duong, Mackenzie Goodine, Anthony Harmon, Leah Hill, Olivia Hill, Carolina Hortelano Ferrandez, Cierra Lyn Jackson, Abigail Knapp, Nora Koskela-Koivisto, Jada Lewis, Eion McCloskey, Rachel Mullis, Valentina Ortiz Sanchez-Carreras, Enrique Perrote Peligero, Bach Chi Pham, Carter Jackson Pratt, Aliza Pulkkinen, Ines Ramia Abizanda, Laney Reardon, Carlos Rodriguez Sainz, Maria Taracena Fernandez, Anh Trinh Van Amelia Tran, and Anh Viet Phuong Ana Tran; honors: Justice Batchelder, Olivia Berce, Shane Allen Bizier, Hayleah Bjornson-Burgess, Cameron Chase, Garret Ryan Chase, Keegan Paul Clark, Caden Crocker, Craig Farmer, Isabel Gamez Ledesma, Cadence Herrick, Logan Hinson, Emma Jewell, Jeremiah Jewell, Abrielle Kemp, Emma Ladd, Emily McLeish, Alejandro Alex Mena Camino, Bosco Monforte Espallardo, Mafalda Monforte Espallardo, Mariano Paredes Vidal, Jaime Saige Peabody, Miriam Perez Llacer, Paula Perez Rodrigo, Nathaniel Porter, Anna Elizabeth Raynes, Brayden Reier, David Scheel, Cameron Skomars, Shauna Walsh, and Hayden Warren.
Grade 10, high honors: Ashton Ade, Philip Bagley, Cassandra Crockett, Olivia Phyllis Gage, Shane Gallo, Annabelle Holman, Hilary Howard, Jacob Alan Johnson, Samantha Ossenfort, Aubry Paradis, Amara Perfect, Wyatt Rayfield, Elyse Richards, and Ateon Whitney; honors: Alexandra Antonesi, Colin Carpenter, Noah Cavanagh, Marceli Cerek, Joshua Cornett, Dylan Coy, Jackson Day, Matthew Fillmore, Dylan Gage, Alexa Gonzalez Reyes, Conner Johnston, Aleksander Krause, Jasmine Lockwood, Kemsley Marsters, Kailey McLaughlin, Hunter McSorley, Taylor Pahlavan, Maggie Perry, Lauren Preble, Wyatt Preble, Izetta Story, Tristan Turner, Logan Walton, Peyton Wellman, and Zheyuan Brian Xing.
Grade nine, high honors: Ingrid Berling, Leora Brochu, John Bunn, Margarette Clarke, Heidi Clawson, Hailey Coelho, Austin Cornett, Madison Gaylord, Emily Greenlaw, Alexis Heretakis, Hailey Holler, Runner Jarrett, Madyson Kimball, Joshua Knapp, Eli Lane, Brianna Lawrence, Alexandrea Lyford, Serenity McCabe, Jack Murray, Kael M. Niland, Chloe O'Donnell, Cameron Pratt, Jason Rhoda, Elizabeth Richards, Lea Schnetzer, and Devonne Ward; honors: Shayli Cirulli, Novalee Demmons, Evalyn Fisk, Justin Gibbs, Shaelyn Jankunas, Chelsea O'Bar, Aspen Perry, Tyler Sandberg, Lochlainn Schriver, Jacob Seigars, Riley Skakle, Silas Topolski, and Karson Vigue.