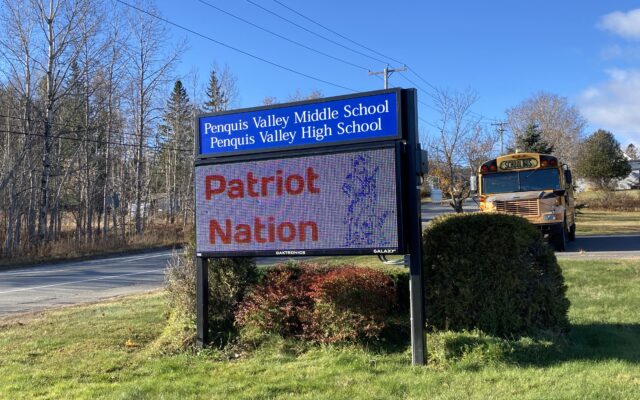 Penquis-Valley-High-and-Middle-School-Milo-111721
Observer photo/Valerie Royzman
Penquis track runs in Bucksport
BUCKSPORT – The Penquis Valley High School outdoor track team took part in a Penobscot Valley Conference meet at Bucksport High School on May 12. Both Patriot teams scored 3 points to place fifth among fields of five schools.
In the girls' meet, Patriots junior Jahlysa Cruz finished fourth in the triple jump as she leapt a distance of 26 feet, 7.75 inches. Junior Ida Grace came in fifth in the javelin with her throw of 52-05.
The host Golden Bucks won the meet with a score of 202 points. Ellsworth High School finished second with 122 points, Sumner Area Memorial High School of East Sullivan was third with 18 points, and Deer Isle-Stonington High School placed fourth at 6 points.
Penquis freshman Lucas Chai had a fifth-place performance in the boys' triple jump with his distance of 30-06. Sophomore Damion Drake came in sixth in the 1,600 as he covered the distance in a time of 5 minutes, 30.47 seconds.
Ellsworth won the boys' meet with a score of 257 points. Bucksport was second with 195 points, Sumner came in third at 85, and in fourth place was the Blue Hill Harbor School with 4 points.