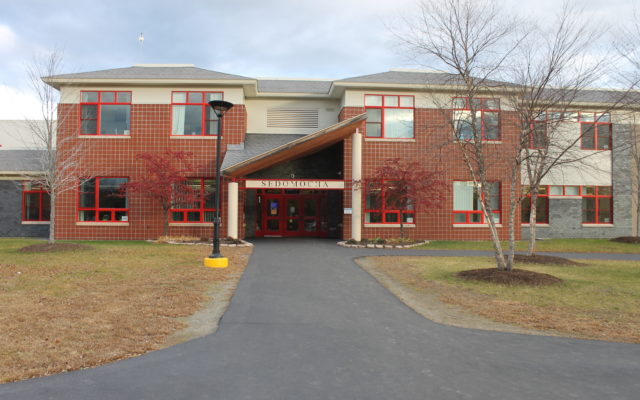 IMG_4585
The SeDoMoCha School in Dover-Foxcroft
SeDoMoCha Middle School term 2 honor roll
Grade eight, high honors: Alexis Burdin, Gary Chan, Addie Day, Adriana Guthrie, Hayden Hanson, Kayla Lamour, and Natalie Stutzman; honors: Aidan Bryant, Kaelin Clark, Noa Clark, Julia Goldsmith, Phillip Holler, Henry Holman, Kaeliegh Jay, Karah Jones, Sylas Lockwood, Lillian Makowski, Lennon McAfee, Emma McGary, Lucas Sands, and Landon Smith.
Grade seven, high honors: Gwendolyn Atwater, Lili Bisson, Marion Deitz, Payson Hall, Jenna Hartford, Samantha Kinney, Madison Sands, and Joshua Sinclair; honors: Zaid Abed Elnoor, Matthew Baird, Axel Carlson, Kameryn Coelho, Thomas Day, Brayson Dunton, Corey Goodwin, Hailey Nutter, David Richards, Garrett Rogers, Julia Smith, Abigail Stark, Hunter Whitten, and Tyler Wing.
Grade six, high honors: Lexi Bjornson-Burgess, Effie Brochu, Ava Dunton, Jack Gallagher, and Kendall Killam; honors: Charissa Ahlquist, Timothy Allen, Henry Day, Sophia Day, Chase Dyer, Jaedon Haack, Ryleigh Herbest, Addison Pickard, Teegan Pomerleau, Ivy Spencer, and Evelyn Wasel.
Grade five, high honors: Ella Annis, Alexis Arcaro, Tiffany Chan, Adriana Collins, Elizabeth Deitz, Eric Deitz, Ellianna Jones, Michael Kinney, Ryan McGary, Adalynn Rayfield, Owen White, and Braidyn Wing; honors: Luci Bisso, Willow Brammer, Sullivan Carey, Lauren Caruso, Gabriel Chambers, Zoe Griffith-Klimetz, Alexzander Hanson, Eleanor Journey, Cooper Knepp, Layla Lanthier, Landyn Martin, Kloey Merrill, Alexis Richardson, Kaylyn Ryder, Kaitlin Sander, Kennedy Sands, and Makynlee Sands.