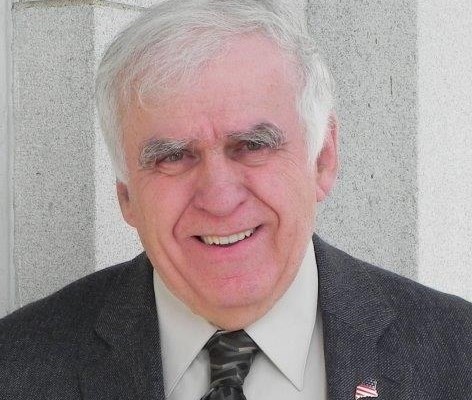 27834541_H15069863
Sen. Davis
PPP has been crucial to Maine's economy
By Sen. Paul Davis, R-Sangerville
The Paycheck Protection Program (PPP) is one of the relief programs implemented by the U.S. government to ease the negative economic effects of the COVID-19 outbreak.
U.S. Sen. Susan Collins helped draft the legislation that made it possible after seeking the advice and input of a number of Maine businesses.
The idea for the program was two-fold. First, get cash into the hands of people who will spend it and keep the economy moving. Second, as implied by its name, keep individual businesses functioning, even if at a reduced capacity, so that they could more easily rebound after the danger of the virus had subsided.
By dialing back their activity, but still keeping their employee base intact, businesses could eventually ramp back up to full capacity as opposed to failing and closing their doors forever, making it much harder to restart the economy down the road.
The program provided loans for a number of qualifying expenses with the understanding that if the recipient later showed that they kept their employees on the payroll, the loans were converted to grants. During the first round of PPP applications, 27,000 Maine companies were awarded $2.2 billion in federal funds, saving tens of thousands of jobs.
Here in Piscataquis County, in the Dover-Foxcroft 04426 zip code alone, 93 organizations received more than $11.5 million, protecting 1,389 local jobs. That is money that would not have been spent at the local sandwich shop, the hardware store, or in any of the other businesses that we rely on in our communities if not for this program.
To maximize the economic stimulus benefit of these funds, Congress specifically made them tax free so that the money would stay in our communities rather than being swept up by state or federal governments as taxes. In round numbers, that $11.5 million would represent about $800,000 in state taxes taken out of our area's economy.
Recently, Gov. Mills submitted a proposal that called for the state to ignore the intent of Congress and charge a state tax on these funds. This, she said, would put more than $100 million into state coffers at the cost of PPP recipients and their communities.
The Legislature will have the final say as to whether PPP funds will be taxed. Rest assured that I will do all I can to prevent this from happening, and to encourage state government to live within its means.