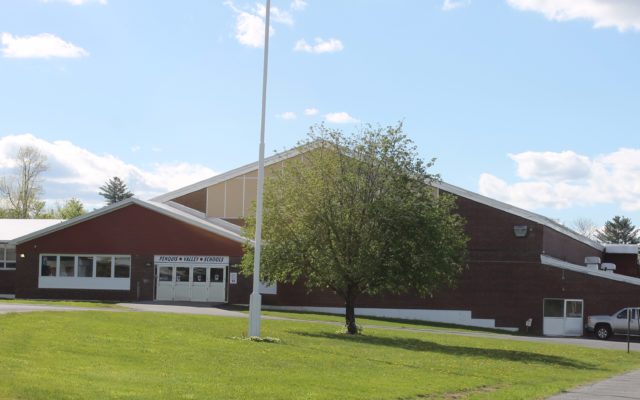 Penquis Valley School
The Penquis Valley School in Milo
SAD 41 residents approve $9.9M budget
MILO — The process was different this year as a result of the coronavirus pandemic, but SAD 41 residents approved a $9,912,964 budget for the 2020-21 academic year at the Aug. 6 referendum.
Instead of voting on the total spending plan approved at the annual district budget meeting, as has been done in years past, in 2020 residents of Brownville, LaGrane and Milo voted on three separate articles making up the 2021 expenses.
The first article asked if citizens would approve a 2020-21 budget totaling $9,870,987. This item passed in each town, 30-10 in Brownville, 11-1 in LaGrange and 48-10 in Milo for a combined count of 89-21.
Article No. 2 concerned the district's $41,976 share of about $412,000 for the Piscataquis Valley Adult Education Cooperative. This item passed in all three communities, 29-10 in Brownville, 10-2 in LaGrange and 46-10 in Milo for a total of 85-22.
The third article asked if $50,000 would be set aside for the capital reserve fund. Article No. 3 was also approved, 33-5 in Brownville, 11-0 in LaGrange and 49-7 in Milo for a combined count of 49-7.  
The proposed 2020-21 SAD 41 budget total of $9,912,964 with adult ed included, is up by nearly $288,000 from the previous academic year. 
Between local required and local additional monies, the combined share for the three district communities is $2,391,605. This total is up by just under $68,000 from 2019-20 (approximately 2.28 percent). Another near $42,000 for adult education brings the local total to $2,433,581.
Each SAD 41 community would see an increase in the respective proportional shares of the $2.4 million-plus. Brownville's contribution would be $785,820, a $16,612 (2.16 percent) increase; LaGrange would see an $18,742 (4.32 percent) increase to $453,066; and for Milo its $1,194,694 contribution is up by $18,948 or 1.61 percent.